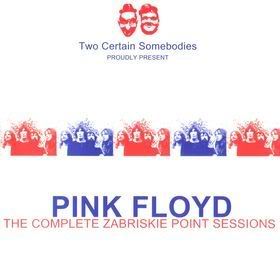 Download
This album containins 15 outtakes from the famous sessions for the Antonioni cult classic.
After recording for several days, only three songs ended up on the official soundtrack. Over the years several outtakes appeared on dubious and soundwise poor bootlegs. In 1997 a revised edition of Zabriskie Point was released, including four previously unreleased Floyd takes. But there was more, much more as this release proves. No less than fifteen outtakes you never heard before in this quality.



R.I.P. Richard Wright 1943-2008




Wright died of an undisclosed form of cancer in his home in Britain on 15 September 2008. He was 65 years old. At the time of his death, he had been working on a new solo album, which was thought to comprise a series of instrumental pieces.





Bandmate David Gilmour said: "In my view, all the greatest Pink Floyd moments are the ones where he is in full flow. No-one can replace Richard Wright - he was my musical partner and my friend." He added: "In the welter of arguments about who or what was Pink Floyd, Rick's enormous input was frequently forgotten. He was gentle, unassuming and private but his soulful voice and playing were vital, magical components of our most recognised Pink Floyd sound. Like Rick, I don't find it easy to express my feelings in words, but I loved him and will miss him enormously. I have never played with anyone quite like him."